From soil and groundwater investigation, remediation designs, and treatment systems; to safety support and oversight, we have a wide range of expertise in support of our oil and gas clients.

After a highway accident involving a petroleum fuels tanker truck resulted in the release of approximately 6,500 gallons of gasoline and diesel product, we performed soil and groundwater investigations, remediation design, treatment system installation, groundwater monitoring, and provided Operations and Maintenance (O&M) support to Nationwide Agribusiness.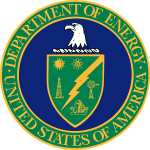 Strategic Petroleum Reserve - Multisite
We provide support for the Life Extension 2 major upgrade to facilities at the SPR in addition to support at four sites located across the southeastern U.S. where stockpiles of oil reserves are stored in case of emergency or embargo. We provide planning and preparation for facilities upgrades, determination of budgets, ensure compliance with DOE requirements for management and execution, perform gap analyses to ensure EVMS compliance, and support the design phase.

In our work for a commercial retail fueler, we performed a UST closure and soil and groundwater remediation. The work required the procurement of all necessary permits, equipment, and subcontractors to install a Tennessee Department of Environment and Conservation (TDEC) approved dual-phase soil and groundwater remediation system. We provided subsequent system operation and maintenance and with periodic soil and groundwater monitoring and reporting as per TDEC guidelines.